CS Test series 2.0
It is an upgraded test series for Premium users who can avail guidance from CS Professional All India Ranker and Crack their ICSI CS Exams.
Services Offered-
1. Dual Evaluation for Test Series papers.
2. Personal planning for exams by AIR-1 of CS Professional.
3. Daily, Weekly & Monthly schedule for exams.
4. Personal guidance & expert advice.
5. Monthly performance reviews.
If student will follow our schedule, 100% success guaranteed for clearing the exam.
Test Series Products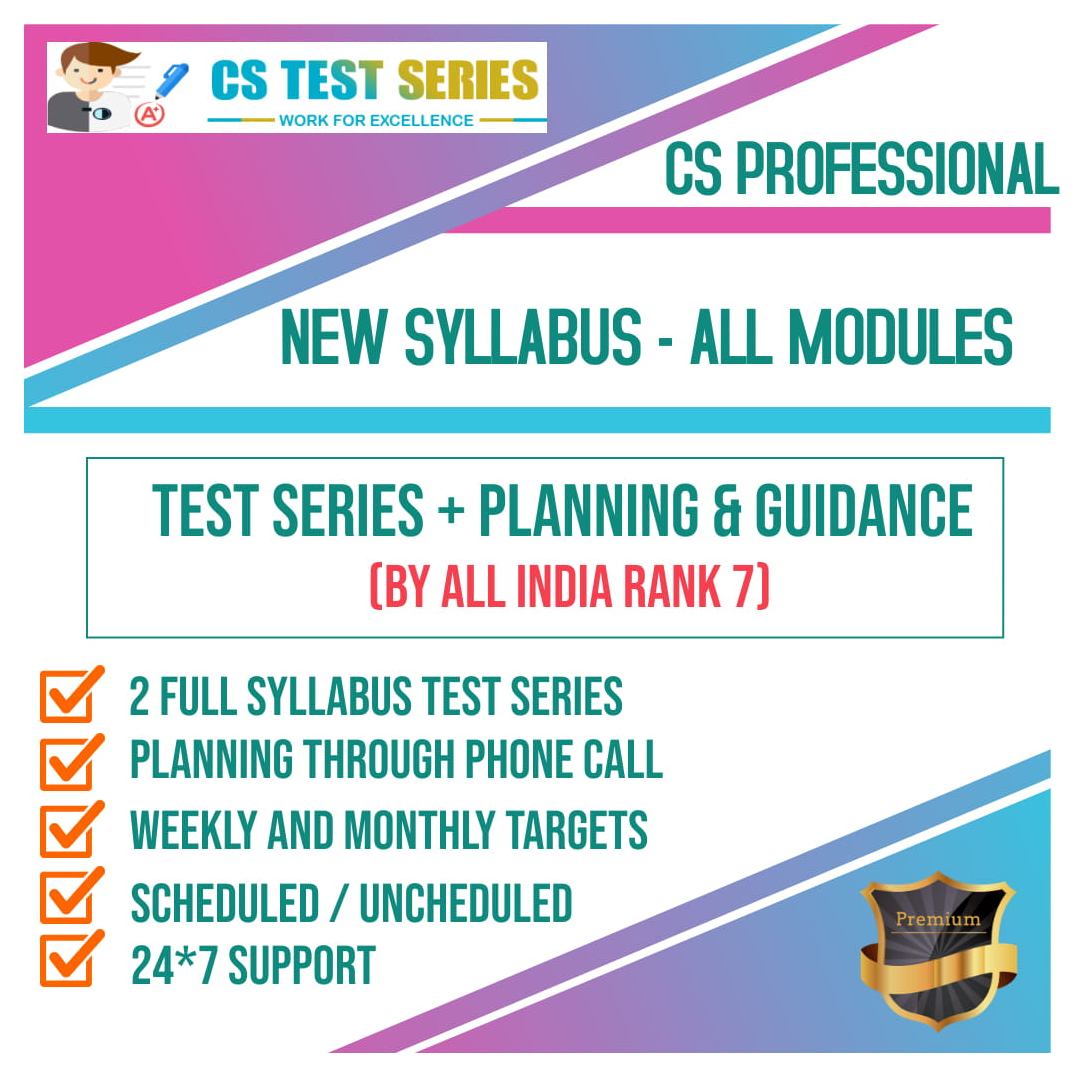 CS Professional New Syllabus All Three Module 2.0 (2 Full Syllabus Test)
9999
Ms. Shruti Shah has successfully completed Company Secretary course in December - 2020, she secured the All India Rank-1 in CS Professional- New Syllabus, batch- December, 2019.
Also, she was a rank holder of CS Executive course (AIR-7, batch- December, 2018) as well as of CS Foundation Course (AIR-21, batch- December, 2017).
Apart from Company Secretary Course she's a Commere graduate from Mumbai University and appearing for law entrance exams.
Achievements-
AIR-1 in CS Professional
AIR-7 in CS Executive
AIR-21 in CS Foundation